Message from Chairman
I would like to start this year's Chairman's report by thanking the Company's shareholders, customers, and stakeholders and in particular the Company's management team and employees for their support and efforts during 2021. 2021 has been a difficult operating and trading year for TPA with the underlying cause obvious to all – the prolonged pandemic resulting from the emergence of the new variant Omicron in Q4 2021. Whilst I, the Board of Directors and many others foresaw at this time last year much uncertainty in local and global economies, how that has played out could not be reliably predicted. Nevertheless, and throughout the various restrictions and impositions placed on the Company, its management, its employees its suppliers and customers during 2021, I am pleased to be able to report that, assisted by the personal precautions taken by its employees and their families at work and at home and the preventive measures put in place by management to minimize the risk of virus spread in the work place, the Company continued to operate and trade throughout the calendar year and was always able to supply its customers with high quality products to their demand.
At the time of writing this report, there is perhaps some room for optimism: vaccines of various types have proved effective in reducing the consequences of infection of the emergent variants of COVID-19 and coupled with precautions taken by Thai and other governments, the rate of spread and the impact on health care systems has been moderated. Nevertheless, many restrictions and much uncertainty remain and, as yet, there is no restart to the all-important international tourism sector of the Thai economy nor is there significant optimism in the growth rates forecast for other sectors of the Thai economy.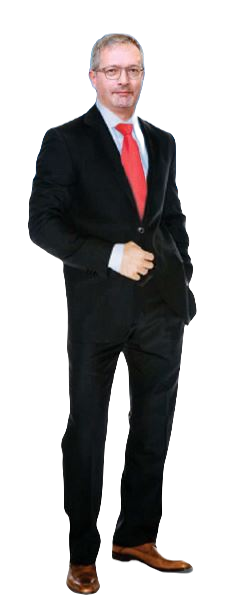 TPA's financial performance in 2021 was impacted by not only reduction in domestic demand but also by its competitiveness in export markets. Export volumes were severely impacted through the mid and latter part of the year as a result of runaway increases in shipping costs, the result of well-publicised global container freight restrictions. Forecasts suggest these costs are likely to remain high for at least the first half of 2022.
However, I am pleased to report that TPA's operations have been profitable in 2021 albeit at a significantly reduced level compared to forecast.
Overall, the Company generated total sales and service revenue in 2021 of Baht 894 million which was a 3.9% decrease over last year (Baht 931 million).  Although the Company was successful in moderating contribution margin pressures, despite significant increases in raw material prices (MMA average price increased by 37% compared to 2020), net profit decreased significantly from 2020 performance of 58Million Baht to 18Million Baht.  This decrease was principally as a result of a sharp decline in sales volume (9.6kMT in 2021 vs. 11.4kMT in 2020) for the pandemic associated reasons stated above.
Business recovery post COVID and sustainability feature strongly in the Company's 5-year business strategy which has been refreshed during Q4 of 2021.  Building off the Company's established reputation in the local and regional markets for reliable supply of a wide range of high-quality cast and extruded polymer sheet products, the Company will seek to maintain and grow its market share as relevant economic sectors recover post-pandemic by playing to these strengths particularly in the local market.  It is anticipated that export markets will remain difficult to compete in at least in H1 2022 as freight cost forecasts remain high.  Nevertheless, the Company will seek to re-establish its sales in SE Asia and ME as demand recovers and these economies restart and as freight costs allow.  It will further seek to establish and re-establish sales into other foreign markets (Americas, EU, Africa, ANZ) again dependent on freight costs and price competitiveness.  The Company is well placed to develop and promote its sustainability credentials and has developed during 2022 a sustainability strategy that will seek to reduce the carbon foot print of its products and operations through increased use of renewable energy, recycled raw materials and other efficiency measures.
Anti-corruption and good-governance remain a focus of the Board of directors and management.  The Company continues to maintain and strengthen its governance and internal control processes and to ensure these are compliant with statutory requirements and general ESG (Environment, Social and Governance) expectations. 
Looking ahead, the Company expects that the price of key raw materials (MMA in particular) will stabilize in 2022 as global supply / demand rebalances although geo-political considerations continue to fuel uncertainty and may impact demand or raw material and energy costs. As in previous years, price competition for TPA product range is expected to remain strong given excess manufacturing capacity in the local and regional markets.  That said, the Company anticipates that demand will recover for the reasons stated and it is well-positioned to ensure it can retain and grow its market share whilst maintaining profitability with the expectation that normal trading conditions and associated profitability will be achieved in 2023/2024.
In conclusion, despite the exceptional trading conditions, TPA can report a profit for 2021, it retains a healthy balance sheet and is well positioned for the expected post-pandemic economic recovery. 
Finally, and on behalf of the Board of Directors, I would like to restate my thanks to the Company's shareholders, customers, and stakeholders for their continued support.
Dr. Benjamin James Harris
Chairman of the Board of Directors