Pao Keng Teng Vegetarian Shrine
04/01/2016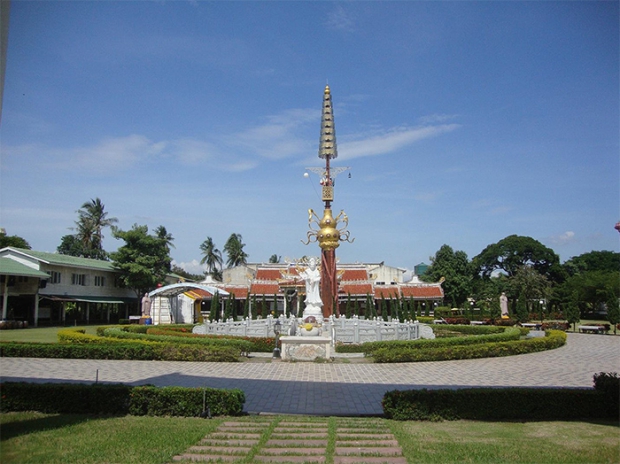 This shrine has been build more than 30 year ago at Nakhonchaisee Riverside, Nakhonprathom. It started small with 3 Rai area then today 18 rai with many improvement to be one of the famous Vegetarian Shrine in the province. In annual vegetarian festival in Thailand, most of Thai Chiness will come to the shrine to pray in white cloths outfit for 10 days.
The head officer of the shrine came to discuss with us for suggestion to improve the main entrance of the shrine which was opened at that time of find a proper material which is transparent and not as heavy as glass and do have a good air flow for ventilation. We have offer our M 000 which in Modern Glas, clear Cast Acrylic 10 mm thick 1.2 x 2.4 meter. The designer has design to put in a wooden frame and middle part do a laser cutter pattern together which automatic sensor which will open and close when the player enter into the main door.
This installation was finished in June 2015 and using for the annual Vegetarian Festival of 2015 which many admirable prayers visited the place and notice this new door glazing.
The cost of this new glazing around 200,000 baht with contribution the acrylic sheets from Thai poly Acrylic together with design and construction from Boontavorn Group.